Archive for the 'MAKE UP' Category
Mariah Carey & OPI partner to create eight new limited edition nail shades. These shades include four new OPI Liquid Sand lacquers featuring groundbreaking technology for a textured, matte finish infused with reflective sparkle.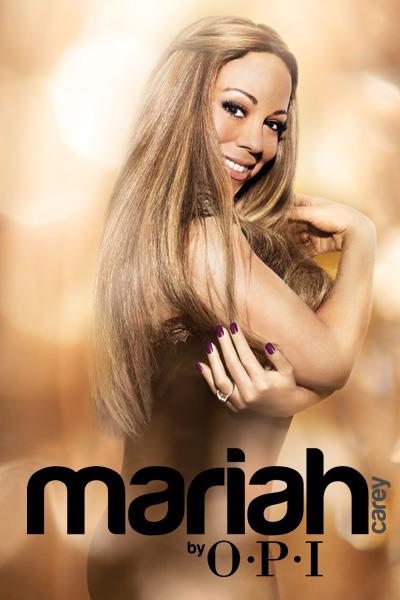 Like many celebrities before her, Mariah Carey is working this year with the brand OPI to create her own collection of nail polish.
Mariah Carey by OPI includes four Studio Shades – ranging from pink glitter to rich plum crème – and four Stage Shades – each featuring the new textured finish.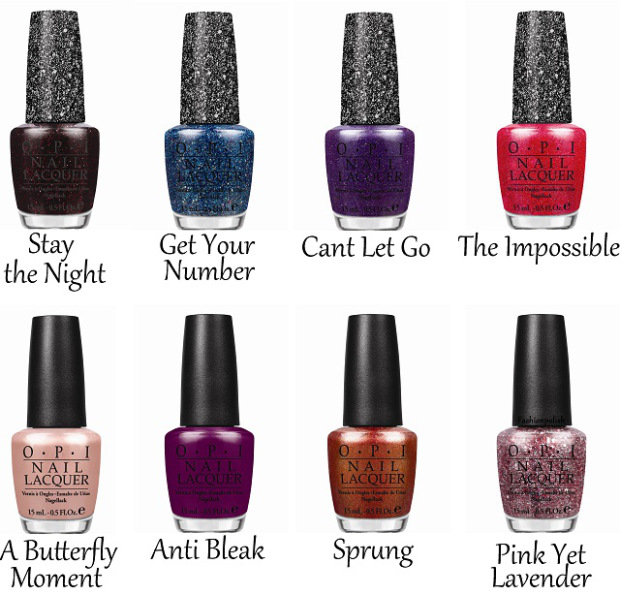 "OPI is extremely excited to work with Mariah," says Suzi Weiss-Fischmann, OPI Executive VP & Artistic Director. "She's very passionate about beauty and her nails in particular. Her music, which includes 18 Billboard No. 1 singles, served as a wonderful inspiration for glamorous, sultry, vibrant colors.
"To pay homage to her iconic status, we wanted to launch her collection with something completely new and exciting. OPI Liquid Sand nail lacquer offers a never-before-seen look with a pebbled finish that lightly shimmers with fine glitter particles. Worn without top coat, Liquid Sand lacquer gives nails a unique textured matte finish worthy of a superstar."
See Mariah Carey O.P.I nail polish collection at:
Having wowed the fashion world, Rihanna is taking on beauty with a creative partnership with MAC to launch four colour collections, branded RiRi Hearts MAC, over the course of a year.
First to hit the shelves will be 'RiRi Woo' – a Ri-working of MAC's iconic lipstick shade Ruby Woo.
This new lipstick will be sold for the first time on 4 and 5 May at his concerts in Barcleys Center in Brooklyn, where a temporary MAC shop will open.
"Riri Woo" will be followed by three other collections that include foundation,  other lipstick shades, blushes, false eyelashes, pallets and nail polishes.
'When you think of makeup the brand that pops into your mind – for something legit – is MAC,' the singer told WWD following her River Island show atLondon Fashion Week. 'Whatever colour you want, it's like, "Let's go to MAC." I've been using MAC on tour for such a long time it was a natural fit for me. I have always loved makeup, and I always said that if I do it, I want to do it with a credible brand.'
J'ouvert  was founded by a fashion and colour analysis advisor wanted to offer more than just colour advice to her clients. Her aim was to get women to start thinking outside the box and have more fun when applying their makeup.
The goal of J'ouvert is to encourage every woman who comes into contact with the products to be self-expressive, creative and confident in exploring new looks while at the same time keeping her own identity.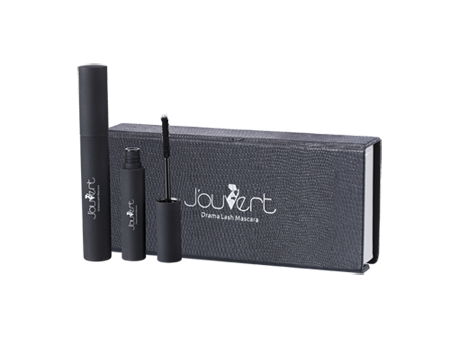 One of their best seller is the Drama last mascara a coffret containing a waterproof and a fibre mascara.
No wonder why it is popular, this is a must have for every woman especially those who are not into false lashes but would still like to have the same results.
The mascara in itself already adds length and volume, however, coupled with the natural fibres it creates an unbelievably effect. The result is amazing just see the pictures.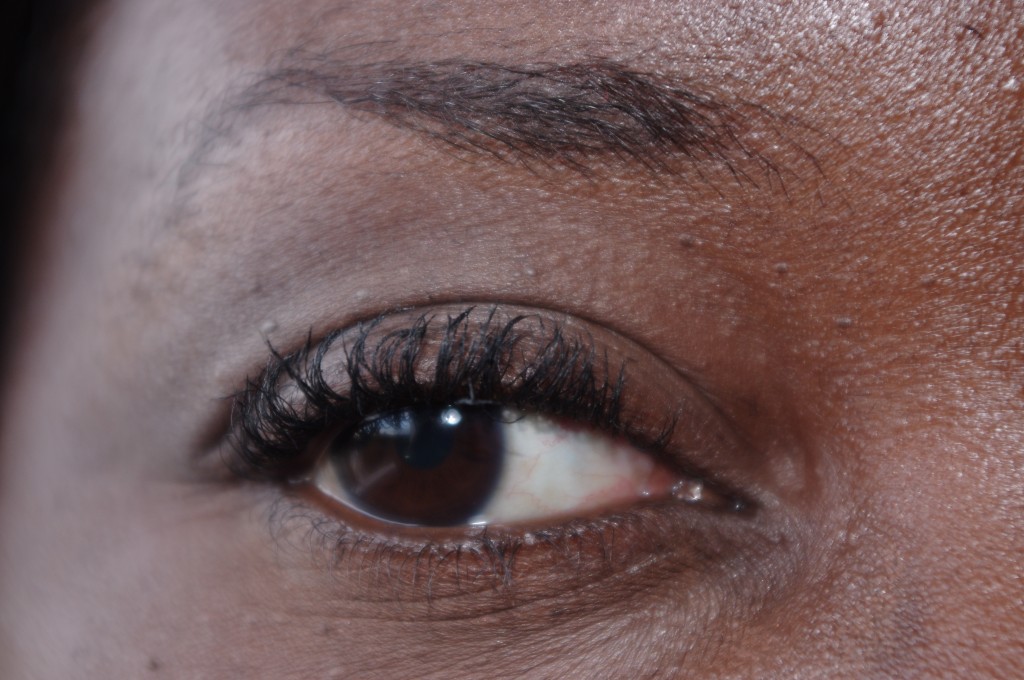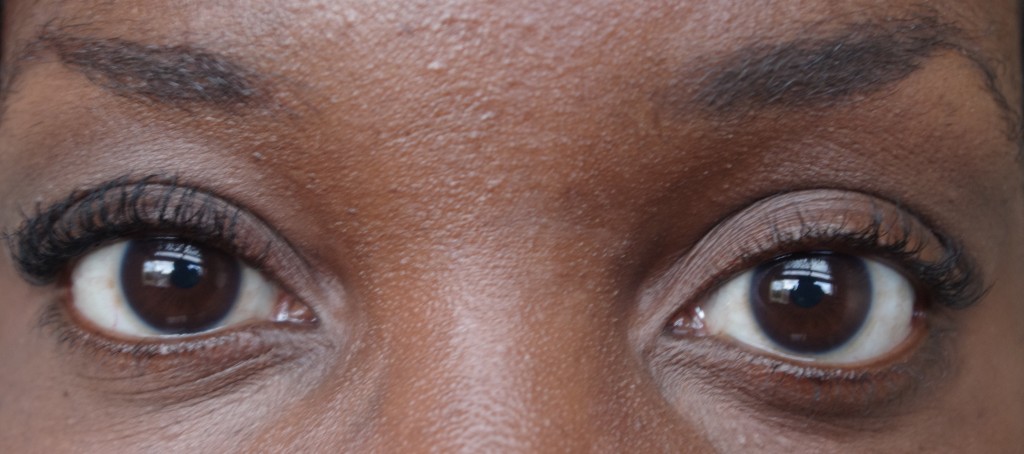 For more information : J'ouvert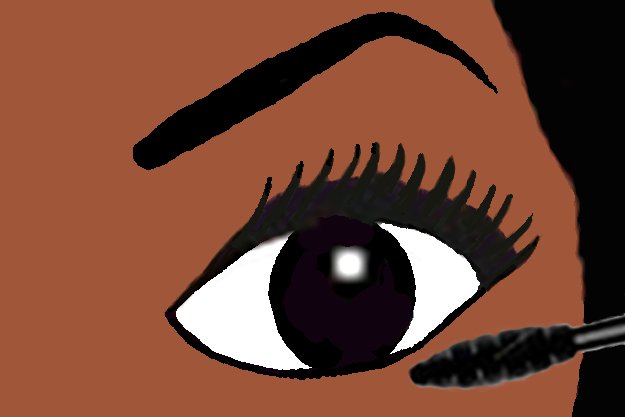 The mascara is essential to highlight the eyes and bring the final touch of makeup. Here are some tips for choosing one:
Is there a perfect mascara? There is no perfect mascara, because we have not  all the same kind of hair or the same implantation. Each one expects its mascara a different effect: volume, thickness, length … The secret to having beautiful eyelashes is in the mascara cream, called the juice, which covers the lash, and in the brush. According to the amount of  juice chosen by the manufacturer, the result will be lengthening or volumizing. The colour coming from the pigments also plays a role in the lashes volume: intense black or  electric blue are more noticeable than brown, for example. Don't be reluctant to try colorful mascara during the day, they look excellent on black women anytime.
What kind of brush should I favored? The designers create brushes to cover lengthen, curl, comb the lashes, but not always at the same time. For each type of brush is specially made a cream (or juice). A bristle brush separates tangled lashes, a larger one give volume,  a thin one would  lengthen. A soft bristle plastic  brush prevents the formation of packs while pin drives multiplies lashes more fragmented. Spiral cone-shaped brushes curl steepest eyelashes. In all cases, a good brush should be easy to use even for a beginner, put the cream without sticking and have a good grip.
Which one to choose for sensitive eyes? All mascaras are generally tested under ophthalmologist control, because the eyes are a sensitive area. If you notice any irritation or redness, it is better to change the brand of mascara and even eyeshadows. If your eyes are sensitive avoid applying mascara too close to the base of the eyelashes. Instead, make the spikes, do not overload the product, and especially not keep the tube more than 3 months.
And waterproof? Mascara waterproof new generation are effective. Water slides on their texture created based on natural waxes and oils, among others. Thus we no longer afraid to go out in the rain, sweat or cry. Waterproof means more difficult to remove. You need a cleanser suitable to put off your  mascara gently and avoid damaging the eyelashes.
How long can you keep it? An unopened tube can be kept 36 months and once opened three months. Beyond it dries and crumbles: residue can fall into the eye and irritate. It's not worth adding water in a dry mascara, it will break its formula . Avoid the brush back and forth in the tube, they return air , which dries faster.
Here is a makeup tutorial  to draw eyebrows for a natural look. This step is performed before the application of foundation.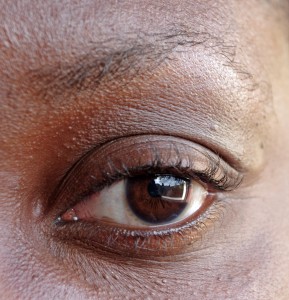 Brush the eyebrows in the direction of hair growth.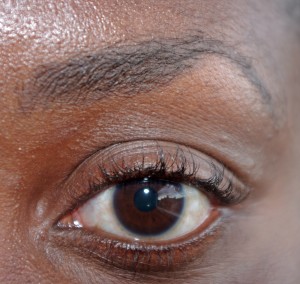 Apply the pencil from the inside to the outside of the eyebrow.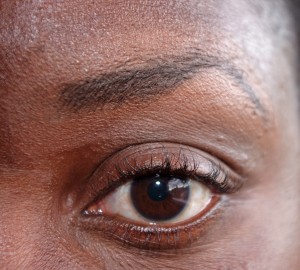 Using a concealer, draw the outline of the eyebrow.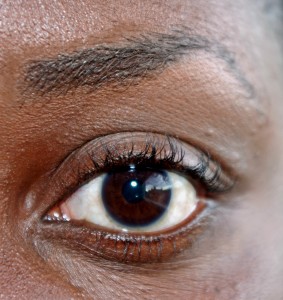 Apply a powder to give a natural effect.