This post is also available in: French
To celebrate Christmas, Miss BB is doing a contest.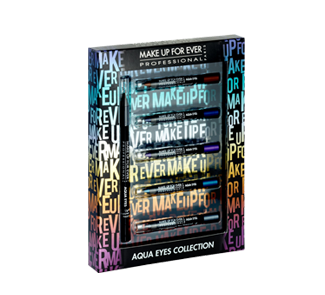 The prize is a kit Aqua Eyes Make Up For Ever with 5 waterproof eye pencil (Brown, night blue, blue green, purple,  dark grey and black). This kit was chosen by Miss BB as it contains colours that highlight dark skins.
The contest will end on 16th december 2012 at 11.59 PM.
To participate :
You must be fan of Black and Beautiful Facebook Page.
Answer the following question in the comments : What product is sold on Miss BB's Shop ? Click HERE to access the shop.
The winner will be chosen by drawing lots.
Good luck !