This post is also available in: French, Spanish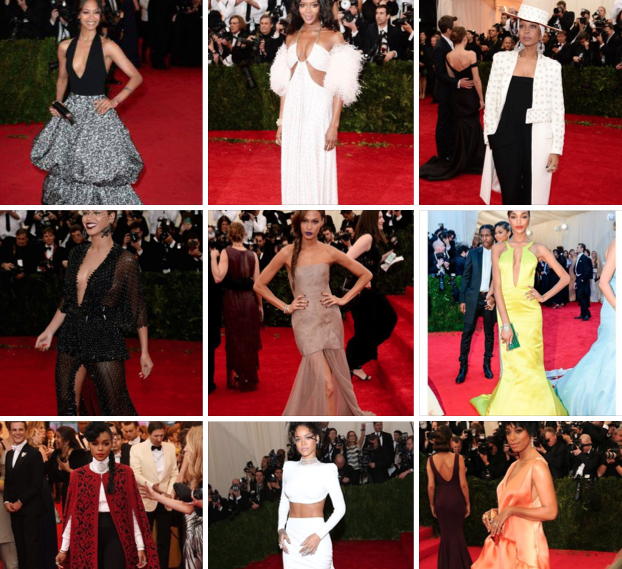 Here is the best and worst look of our favourite celebrities at the Met Ball, this review war written by Naomi from the blog "la Mode de Naomi"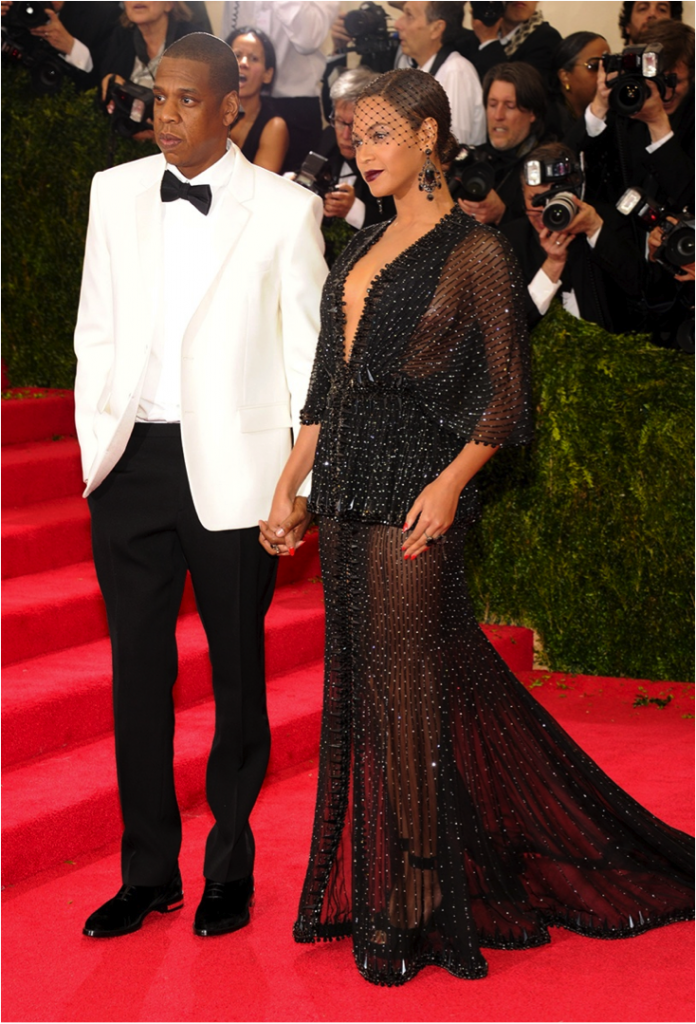 Misses Carter chooses to wear all black in her lovely Givenchy dress! Draping, the fluid material and transparency echo the dresses of Greek goddesses. However it is Egypt that remind cutting and pearls adorning the dress! A mixture of closely related cultures that enhances queen Be perfect body, and we love it!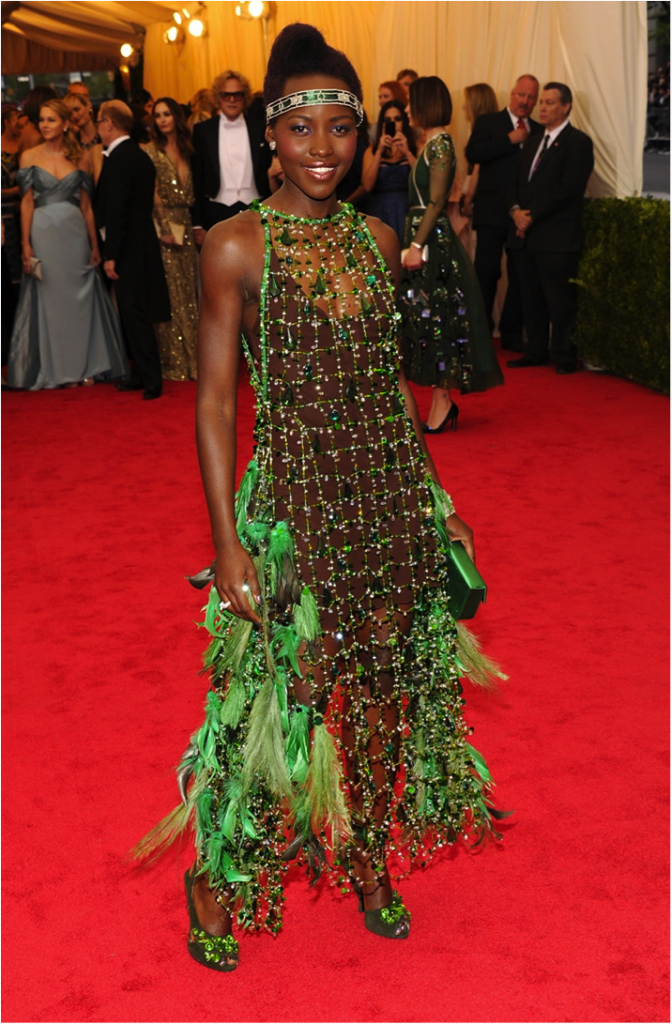 For once I'm not a fan of the look of lupita! The feathers of her Prada dress and shoes bother me that remind the green dress are too missed a total look! It's a shame because the new face of Prada had a clear round up until now!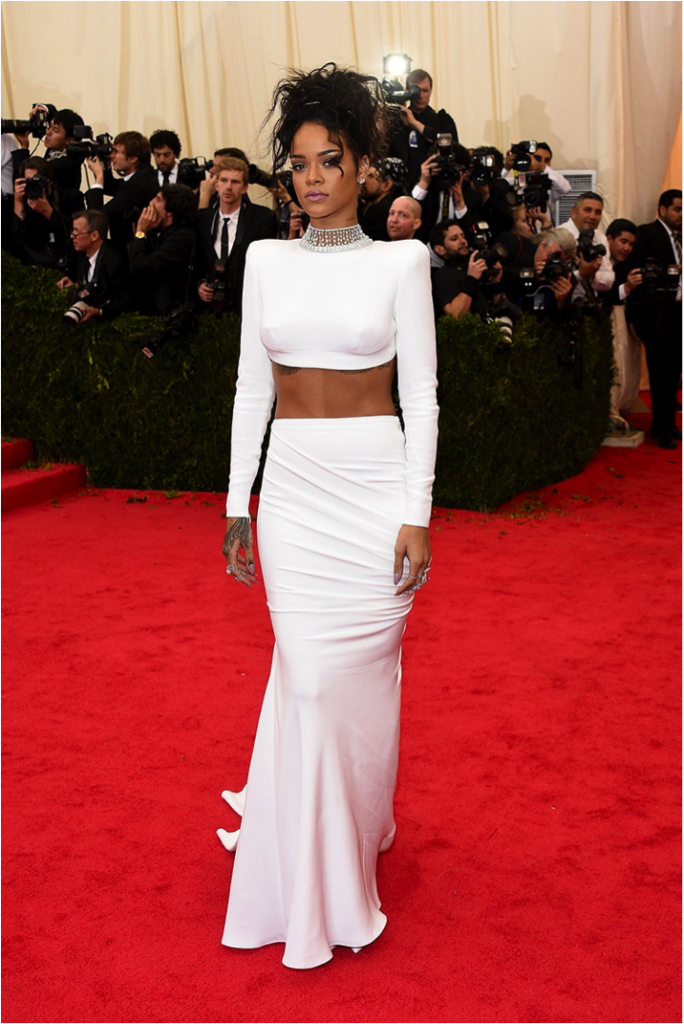 Riri plays it sexy Greek goddess in a Stella McCartney dress! The crop top effect dress suits her very well and reveals her perfect belly. The  immaculate white draws very well Riri body and her makeup is sober and catches your eye on the dress!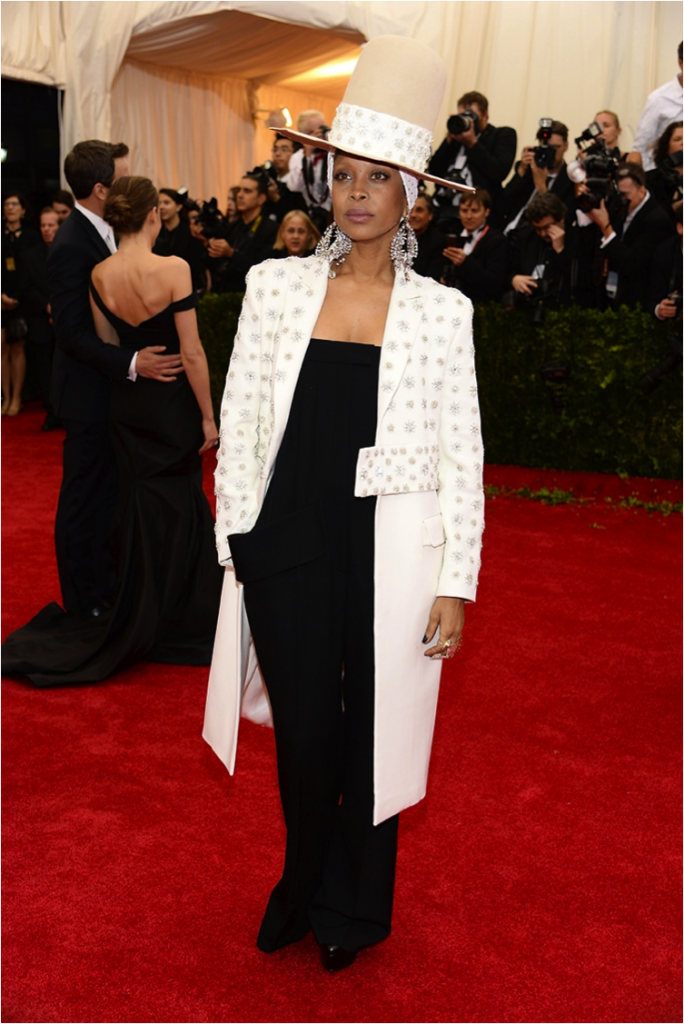 As of queen Badu, she chooses a Givenchy jacket and trousers, chic! It remains faithful to her habits and wears a top hat which always leaves me doubtful.