Koreen was so nice that she accepted to serve as a makeup model.
FOUNDATION
Koreen's skin is dry, so a suitable foundation and a powder were used (see the foundation according to skin type)
Apply MAC pro longwear foundation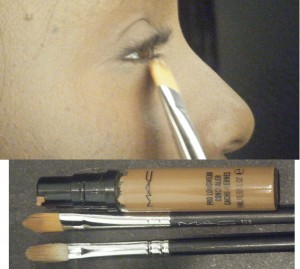 Apply Pro longwear concealer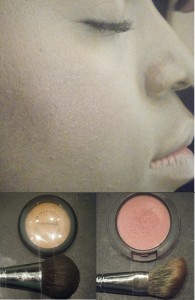 Apply Mineralize skinfish powder and some blush
THE EYES
Apply constructivist base over the eyelid
Add some mulch eyeshadow on the base, this will give more intensity and light
Put Knight Divine eyeshadow in the outer corner of the eyelid by stretching outwards.  Add woodwinked eye shadow in the hollow of the eye.
Use feline pencil in the external angle at the top and bottom to stretch the eye.
Apply false lashes mascara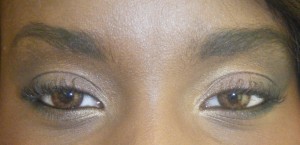 RETOUCHE
Add Frankly scarlet blush on the cheeks
THE LIPS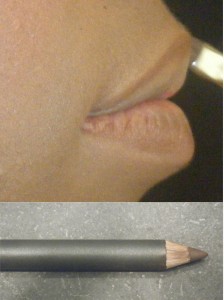 Using a brush, apply lipstick gloss over the lip.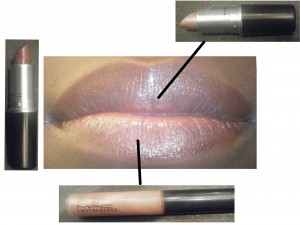 Apply frost beige lipstick in the hollow inner lip. Then add flusterose gloss the middle of the lip.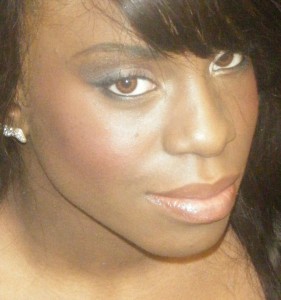 Doesn't she look beautiful!! Thanks to Daphné from MAC rue des francs bourgeois and Koreen.
Miss BB
All the products used are from MAC.