This post is also available in: French
Following her trip to New York, Miss BB has tracked down three moisturizing shampoo for your dry, curly or relaxed hair
Moisture nourishing shampoo by Jane Carter Solution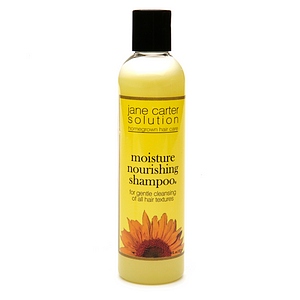 Jane Carter Solution is a natural brand specially designed for dry, frizzy, curly, wavy, curly, relaxed hair.
This shampoo gently and deeply cleanses scalp and hair, while restoring the balance of their hydration.
Without paraben and silicone, it contains extracts of Coltsfoot, myrrh and the soothing balm and lemonscent.
Very moisturizing, it untangles hair. Upon application, Miss BB was pleasantly surprised she was able to slide her fingers through her hair and felt a sensation of freshness at her scalp.
Recommended for coarse hair.
Khoret Amen Herbal Shampoo with sea moss by Carol's daughter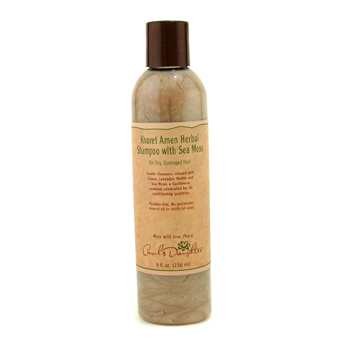 Sold at Sephora and Macy's, Carol's Daughter is natural brand that made a splash in the United States.
Without Paraben, mineral oil or sodium laurel sulfate. It is very moisturizing for the hair.
The only downside, the smell is very strong and much too earthy.
Hydrating  Detangling  Shampoo by Keracare
Keracare, whose reputation is proven, is a professional skincare brand dedicated to afro hair now publicly available..
This shampoo cleans and removes excess oil in hair and scalp without drying out. Its new formula is sulfate free and paraben free.
Economic, one bottle can last up to one year
Contains hydrolyzed wheat protein, an excellent anti-break, protective, moisturizing and restructuring properties. The shampoo is easy to spread on the hair. Thanks to its conditioning, Miss BB managed to untangle her hair with her fingers by washing.
The hair is soft, easy to comb and hydrated.
For very dry, frizzy or relaxed hair