This post is also available in: French
The British singer Leona Lewis joins The Body Shop for a makeup collection. 
After Rihanna and her partnership with MAC COSMETICS, it was the turn of Leona Lewis to launch in cosmetics.
The British singer revealed in 2006 by the English version of the X Factor is collaborating with the ethic cosmetics brand The Body Shop, for a range of makeup, available from 26 March 2013. Named "Cruelty Free" (which means "Cruelty-Free" in reference to the commitment of the trademark against animal testing), the collection will feature bold, shiny lip gloss, shimmer palette and fragrance designed by the singer.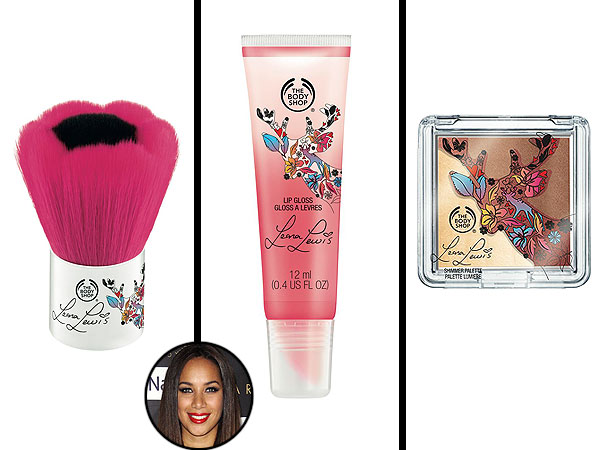 A partnership that welcomes the young woman who is a strict vegetarian and a campaigner for animals rights.
"I'm passionate about beauty and I'm all about animal rights,"
she explains in an interview with WWD. She added, "As a result, I'm really conscious of where the products that I use come from. The Body Shop sells cruelty free, ethical products containing amazing Community Fair Trade ingredients. The collaboration is a natural fit!"