African Fashion Week London (AFWL) is the place for emerged designers from Africa and the African diaspora to show their work. In August 2013, the third edition was held for three days.It was the first time that I attended the event which took place at the Old Truman Brewery, in East London.
The fashion week consisted of different fashion shows throughout the day and there was an area where local businesses could present their products on their stands.
Attending for the first time, I was particularly disappointed by the venue as I really expected to be in a glamorous place. The venue had barely any decoration, especially for the fashion shows which had no lighting.
However, I was really excited with the way in which African prints are being used in designing female garments.While walking through the different stands I was observing the visitors' afro hairstyles and outfits. What people were wearing was as exciting as observing the models on the catwalk. People were using material, colours and designs to express themselves, their personality and mood.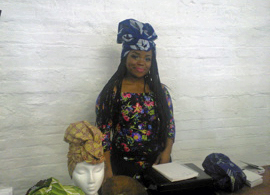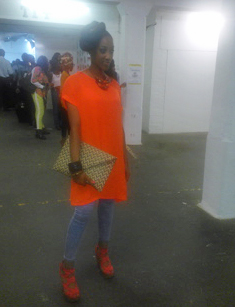 While watching the stands, my attention was drawn by two kinds of products which were ethnic chic purses and ethnic jewellery. I have the strong feeling that those products are going to rock for the year to come.
I feel optimistic for the next edition of the Africa Fashion week, I hope that a substantial investment in decoration will be made.
Have you attended the Africa Fashion Week in London this year? Give me your thoughts in the comment box below or via Twitter @MissBBeautiful