This post is also available in: French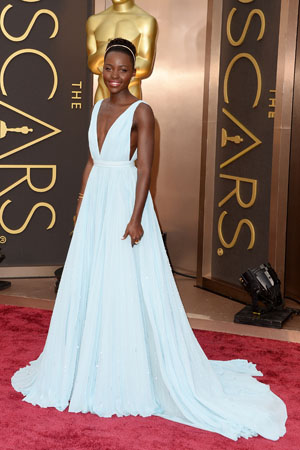 Helen Williams has opened the door of fashion for black women with dark skin. In her blog, Myblueberrymood.com explains how:
At a dinner organized by Essence magazine, Lupita Nyong'o evoked in a very moving speech difficulties she had to accept her skin color.
The same day I read an article on the persistence of the first black model with dark skin Helen Williams, to be admitted in the seraglio of fashion in the United States. Strange coincidence…
Respect and self-acceptance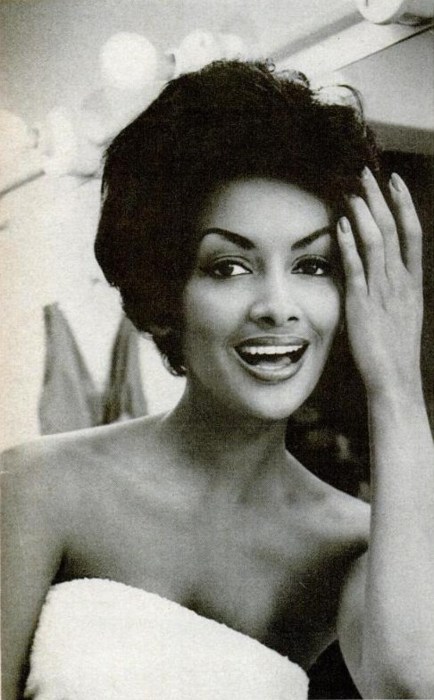 Despite the harassment and rejection, Helen Williams was able to get accepted into the closed world of the 50s fashion. "I was tenacious and positive (…) my parents taught me that if I respected the people, they would also respect me," she said. Sixty years later, Lupita Nyong'o, a young Kenyan girl with "dark skin" * is the it girl of the American media.
"Someone had to open the doors" replied Helen Williams, when asked if she was not born thirty years too early to become a model. This profession, often synonymous with superficiality and shallowness has sometimes initiated beautiful and profound changes.
Here is an excerpt from the speech of Lupita to illustrate my point :
I remember a time when I too felt unbeautiful. I put on the TV and only saw pale skin, I got teased and taunted about my night-shaded skin. And my one prayer to God, the miracle worker, was that I would wake up lighter skinned.".And then … Alek Wek appeared. A famous model, it was dark as night, it was all the shows and all the magazines and everyone said she was beautiful.
I do not know if Helen Williams is still alive to rejoice the success of Lupita Nyong'o. Nevertheless, I am delighted to have been able to know her story and share the great lesson of self-confidence of women in two generations apart.
Beauty is not a thing I could acquire or consume, it was something I needed to be.
I firmly believe that it is self-acceptance that allowed Lupita Nyong'o to win the Oscar for his role in Twelve years a slave. I hope that his films will grow with such large spans movies. There are some rumors about other beautiful non film projects.
Because she worthes it…
Thanks to my blueberrymood.com for her lovely post.