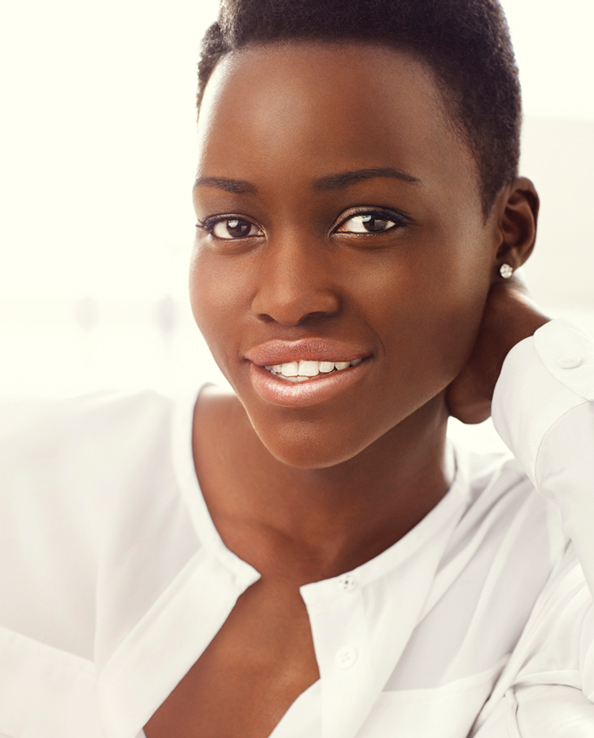 After being one of the faces of the luxury brand Miu Miu, French cosmetics company Lancôme chose the Kenyan actress to be their ambassador.

Lupita Nyong'o joined the prestigious list of muses Lancôme, among which Julia Roberts, Penelope Cruz, Kate Winslet and Lily Collins.
For the oscar award winner, this collaboration is an opportunity "What appealed to me about Lancôme is that they're not dictating what beauty is," she told Women's Wear Daily. "What they do supports something that already is — and that was appealing to me, too. It's what drew me to them. Hopefully it's a symbiotic relationship — that I benefit from being associated with them, and they benefit from being associated with me, as well. And for the consumer at large, I think Lancôme has a range of products for every woman, and I think having me will expand people's understanding of, hopefully, what Lancôme stands for, who Lancôme is for."
We will have to wait September to see the images of this collaboration. Achieving visual campaign showcasing Lupita was entrusted to Alexi Lubomriski.
If we are delighted by the choice of Lupita because it highlights the fact that black celebrities are now chosen to be ambassadors of luxury brands, remember that the beautiful Dominican Arlenis Sosa has been one of the faces of Lancôme since 2008.