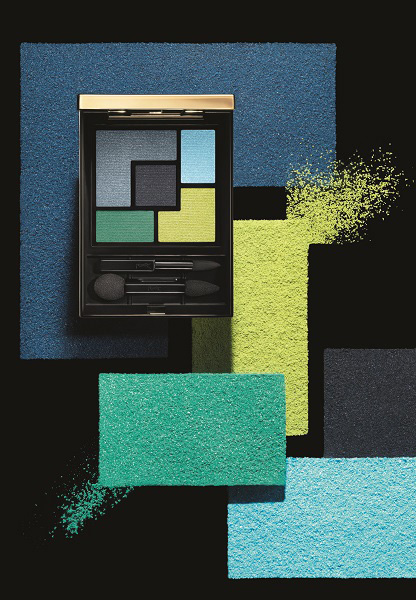 The cosmetics luxury brand Yves Saint Laurent launches a new line of eyeshadows with a couture packaging.
With packaging in honor to " Mondrian " dresses, this summer trendy palette is perfect for for black skin . Flashy and pigmented colors will highlight the darker skins.
The New palette benefits from a new technology called « Pure Colour Catalys » that enable to  intensify colors and increase their strength.
This collection is composed of five palettes
• Tuxedo : matte black and gray declination
• Saharienne : variation ranging from pink to purple
• Rive Gauche : dark blue , gray, blue sky
• Parisienne  : pink and purple
• Ballets Russes : pink and purple and blue
The collection will be available on 30 May in the UK.
For more information : Yves Saint Laurent