This post is also available in: French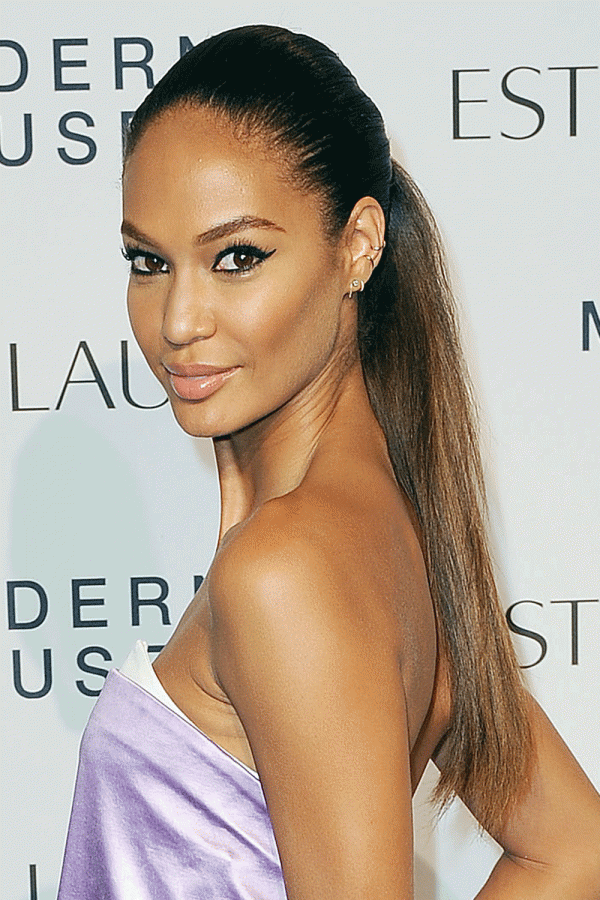 The Puerto Rican  fashion model and spokesmodel of Estée Lauder reveals her beauty tips.
 Joan Smalls skincare tips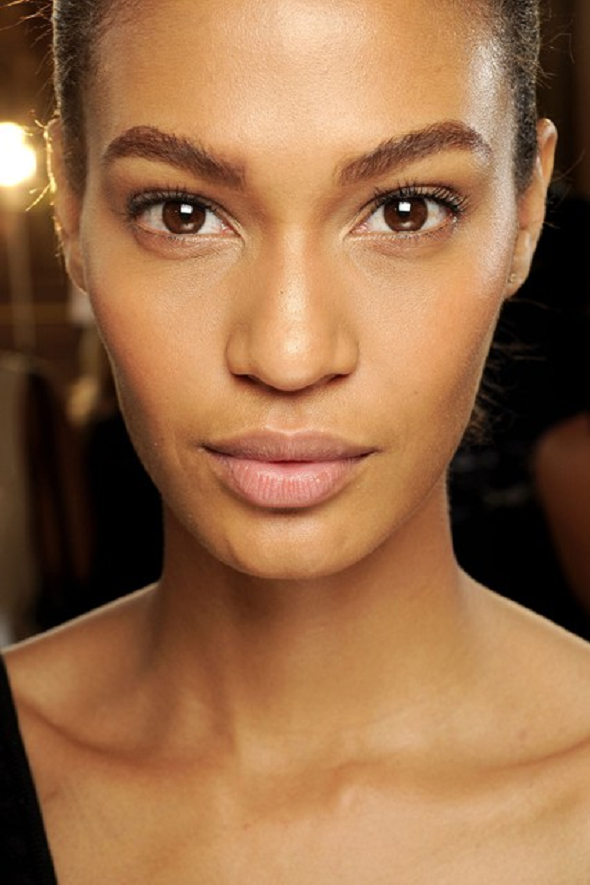 For Joan Smalls, it's important to know your own skin before committing into any routine.
"For me, I have to stick to a set regime that I know works, I've learnt a lot about my skin over the years. I tend to get oily on the T-zone of my face, while other areas are normal, so in the morning I always cleanse my face with a wash that contains salicylic acid and then I'll moisturise with a combination of lotion and Estée Lauder Advanced Night Repair. I know it's supposed to be used at night but I like putting it on for daytime because it makes my skin look dewy and glowing.  I also always keep lip balm close by; it creates a smother surface before applying lipstick" she tells Harper's Bazaars.
When she is flying,  she uses Estee Lauder's 'Advance Night Repair Serum. " I apply it mid-flight to combat fatigue and keep skin supple and hydrated through a long trip. I really love the texture of it. " " I'll drink a lot of water because it's healthy for my skin. When I travel, I need it to replenish and re-hydrate; such a huge percentage of our bodies are made up of water.
In winter, "I mix Estee Lauder's Advanced Night Repair ($120) with Re-Nutriv ($275) at night," Smalls says. "It's actually not age appropriate for me, but it's so rich and between the shows and the weather—I need it!"
She applies SPF15 whatever the weather is.
Joan Smalls makeup tips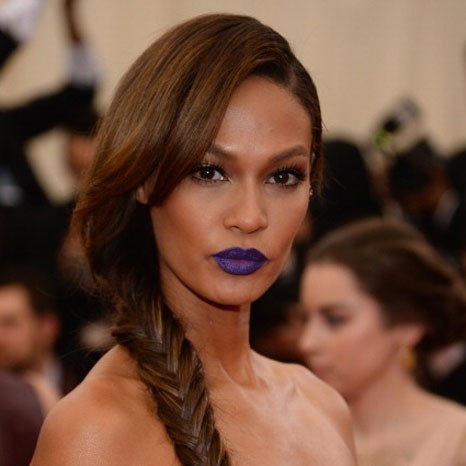 The model places a huge importance on makeup "I love makeup because it's an expression of individuality! With the right application, you can accentuate different areas of your face, whether it's your eyes, mouth or cheeks – that really appeals to me." She tells Glamour.
She applies a primer before applying any makeup "I was recommended Estée Lauder's Pore Minimizer to me. I use it to prep my skin before I apply make-up. "
The model is really keen on wearing lipsticks: "A lipstick is an accessory. It's the finishing touch on any look" who has her pick from a range of colors, from nude to plum.  She recently made a buzz wearing a dark purple lipstick at the Met gala. But it seems that her favourite lipstick remains red: "Whenever I wear a deep red, I feel mysterious and flirty", she reveals Chica.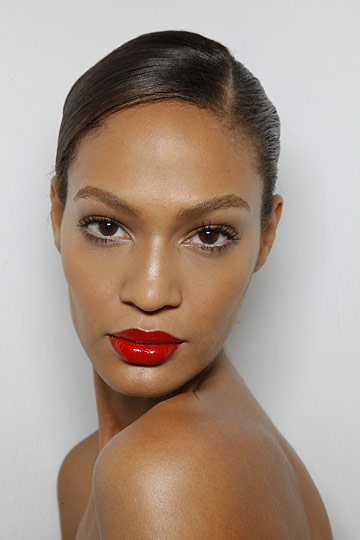 She also prevent from matching eye shadow to your outfit but I don't agree with that.
Joans Smalls Haircare tips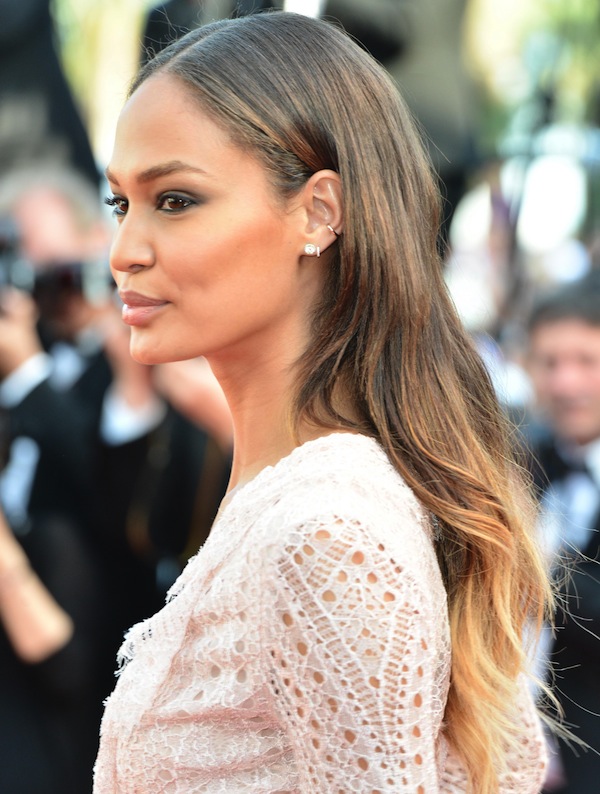 "I tried a mixture for my hair that consisted of avocado, olive oil and eggs! I'd recommend it if you're up for experimenting and getting your hands messy! It's a good DIY trick for providing moisture to brittle hair. " Joan is also taking Viviscal, the cult hair strengthening tablets that loads of the models on the circuit have been popping to keep their hair strong through all the styling. 'I'm into my fourth month of taking them, it takes about six months to notice a real difference'.
But the most important beauty advice that she gave is to: "get enough sleep. That's the most important thing. I like to go to bed early, so I average about seven hours a night. "
Follow me on:
Share the love: