This post is also available in: French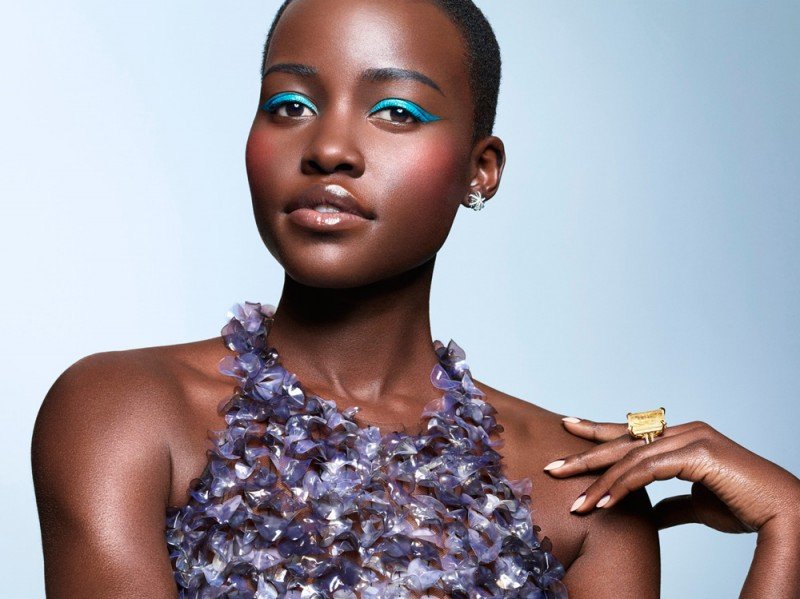 It was during an interview with Harper's Bazaar magazine that actress Lupita Nyong'o revealed her beauty products.
Lupita Nyong'o hair regimen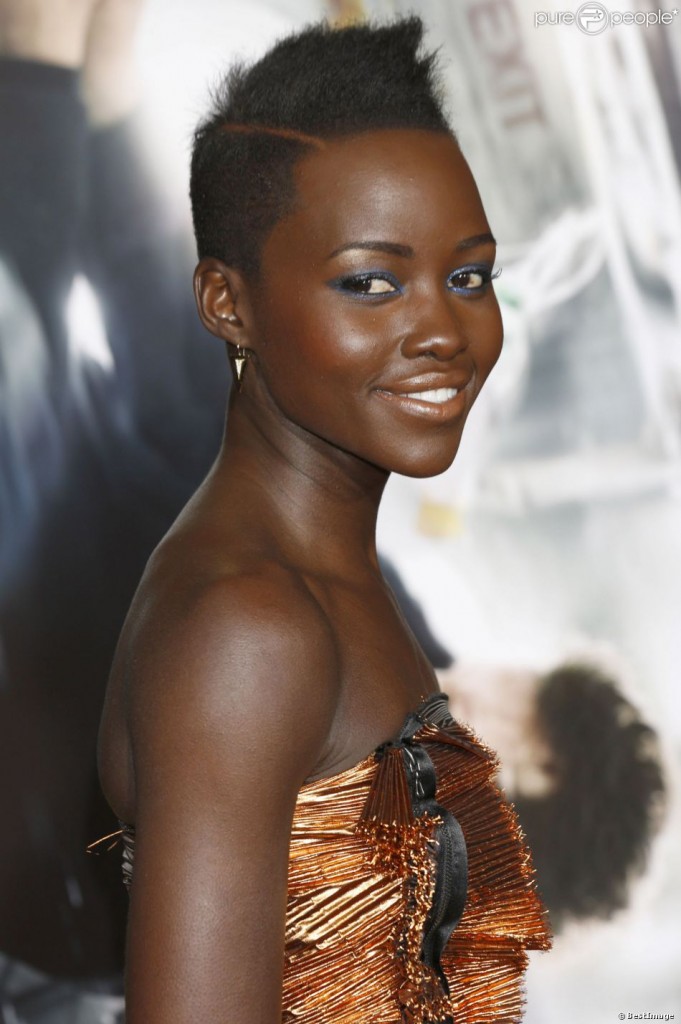 "I think African hair is like clay. You can mold it into whatever you want, but it's also very easy for it to change shape during the day, so having an Afro pick [like Jäneke's] on me at all times is paramount. I also use Miss Jessie's Baby ButterCreme, which loosens up my hair so I can pick it with the Afro comb. It's best to use it when my hair is wet because the water softens my curl, so I use it after I shower and also before bed, which is a good time because at night your body is regenerating."
Lupita Nyong'o makeup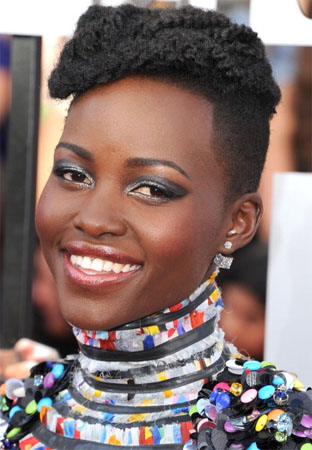 Lupita prefers wearing a light and discrete makeup:
"When I'm not on the red carpet, I want my makeup to be quick and easy. Lancôme Hypnôse Mascara is nice because it has a curvy brush, so you can get it on in one or two swoops. Because I have dark skin, color on my cheeks often looks too pronounced, but Lancôme's Blush Subtil in Aplum gives me a healthy look without being conspicuous."
Lupita Nyong'o skin regimen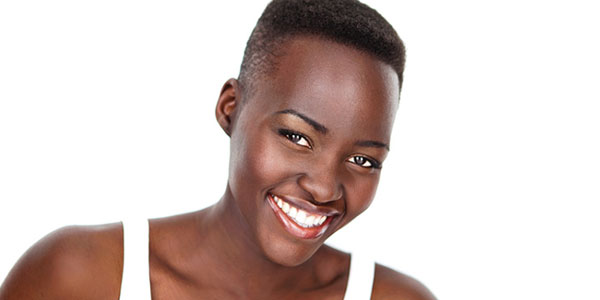 Lupita Nyong'o swears by avocado oil "I discovered it last year, and at first I was using it just on my body, but then I realized it works on my face, and my hair too, for that matter! It's a one-stop shop. Especially in the wintertime, when my skin is drier, it really seeps in and leaves it nice and lush. You can get it in the health food store, next to the olive oil and vegetable oil. Lancôme's Advanced Génifique serum is also great, especially on long flights."
Now we know what is the reason for her lumineaous and flawless complexion. In fact, the ultra-moisturizing avocado oil, rich in anti-oxidants, stimulates the production of collagen that softens the skin.