This post is also available in: French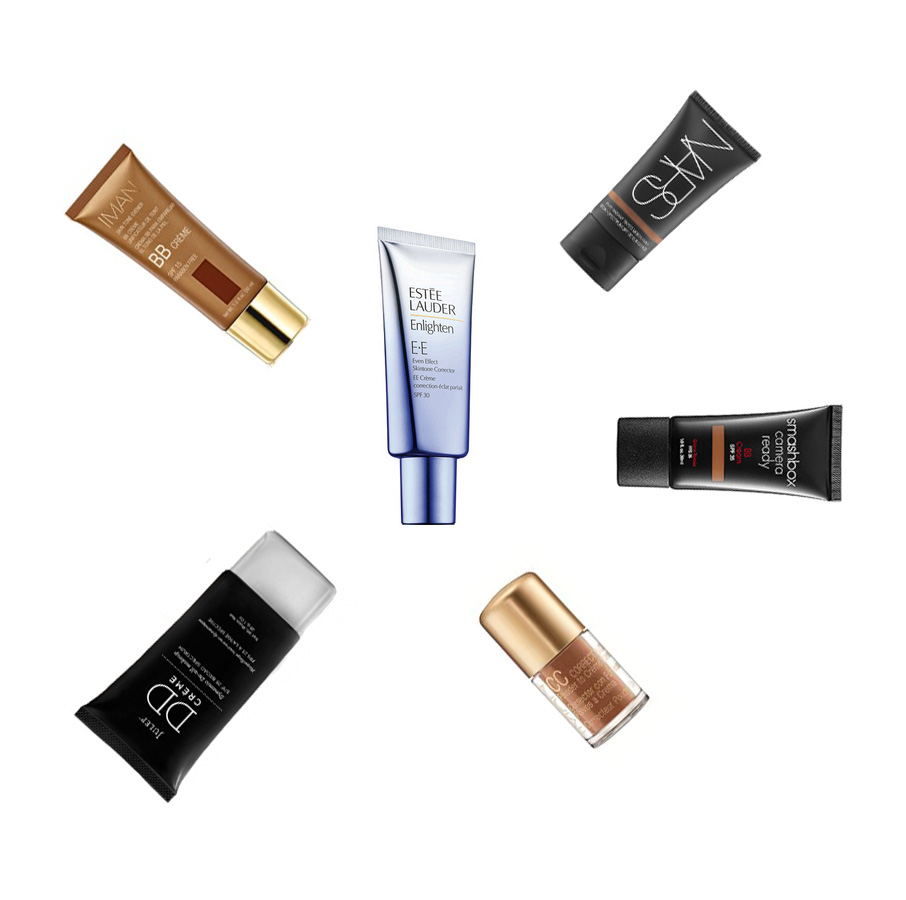 You probably know the BB, CC and DD creams described as miracle products … Now the EE creams have entered the market. To help you find your way here's a little explanation on the different creams: 
BB cream
The Blemish Balm cream come from Korea moisturizes, cover imperfections to give a uniform complexion while with having sun protection. It naturally covers the irregularities of the skin, improves skin texture and brightens the complexion. Much more unifying than tinted moisturizer, but less moisturizing moisturizer. It can be used either as a makeup base, or as a foundation. It has revolutionized the makeup industry. The shades for dark skin are sold by Iman Cosmetics, Nars, Smashbox and more.
CC cream
The Color Control cream hides imperfections and irregularities of the skin and provides UV protection. It is less covering but more nutritious than the BB cream. It is also more restorative, protects against sun damage and prevents wrinkles. You can find CC creams for dark skin at Iman Cosmetics.
DD cream
The Daily Defense Cream is an anti-aging treatment that is designed to protect against UVA and UVB. It is marketed in Asia and the United States but not in the UK.
EE cream
Sold under several names:
Energy Enhancer: it evens skin tone but also corrects wrinkles, hydrates and improves elasticity of the skin. It contains tocopherol E, a powerful antioxidant that helps fight against aging skin and helps the skin to regain its firmness and elasticity.
Extra Exfoliating: it is a exfoliating facial treatment.
Enlighter Effect: New Estée Lauder cream that prevents hyperpigmentation of the skin by repairing the damage caused by pollution and UV rays.
With all new features, we wonder if the cream FF will soon be sold and it will offer.
What cream do you prefer?