This post is also available in: French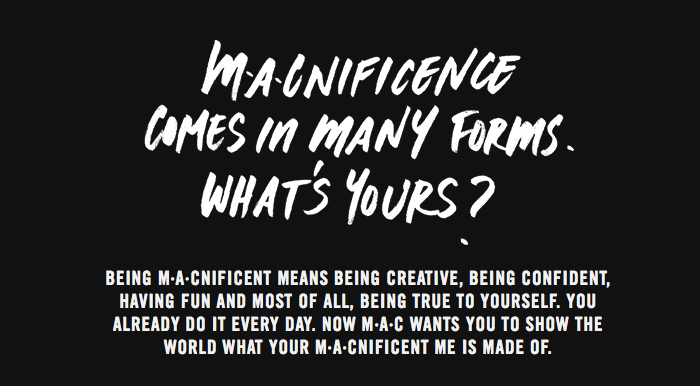 The professional makeup brand is recruiting its new face among his fans.

Do you can to follow Rihanna's steps? From November 17 to December 21, MAC cosmetics is organizing a competition to find the new ambassador of the collection M • A • Cnificent. The six lucky winners will be flown to New York where they will receive a makeover and participate in a photo shoot with a famous fashion photographer for the Fall 2015 collection.
How to participate?
Visit the macnificentme.com site where you can upload your photo This is where it gets more complicated. You will also write a short essay of 100 words in which you will describe what makes you M · A · Cnificent and why, do not forget to add an headline about what makes you unique.
In short, you have to sell yourself.
Unfortunately, this competition is not open to the everyone, you must be the age of majority and reside in the following countries: United States, Canada, Mexico, United Kingdom, France, Germany, Italy, Spain, Australia, Japan, Korea, Thailand, or Malaysia.
More information: http://macnificentme.com