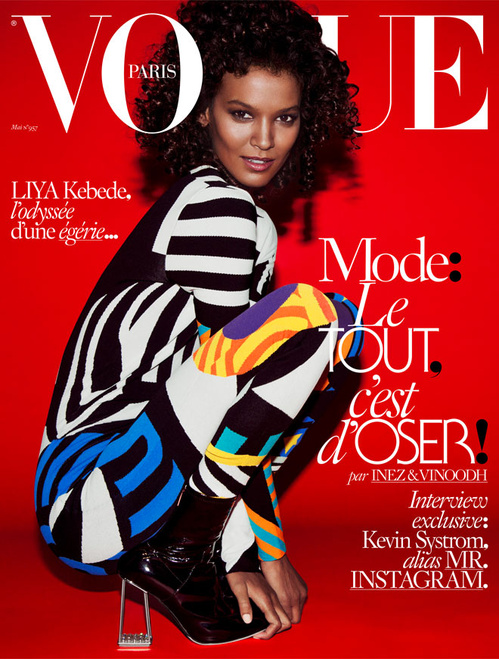 In May 2015, the Ethiopian Top model Liya Kebede on the cover of Vogue french edition.
At the age of 37 years, Liya Kebede is a model in demand, ambassador of L'Oréal Paris since 2011, the Face of Louis Vuitton since 2013; she had already made the cover of Vogue Paris in 2002. We have much to celebrate.
Oops … I spoke too soon. Where the problem arises is that, it's has been 5 years that no African-descendent model was on the cover of the French magazine.
A black model every five years, we expect better from the bible of Fashion.