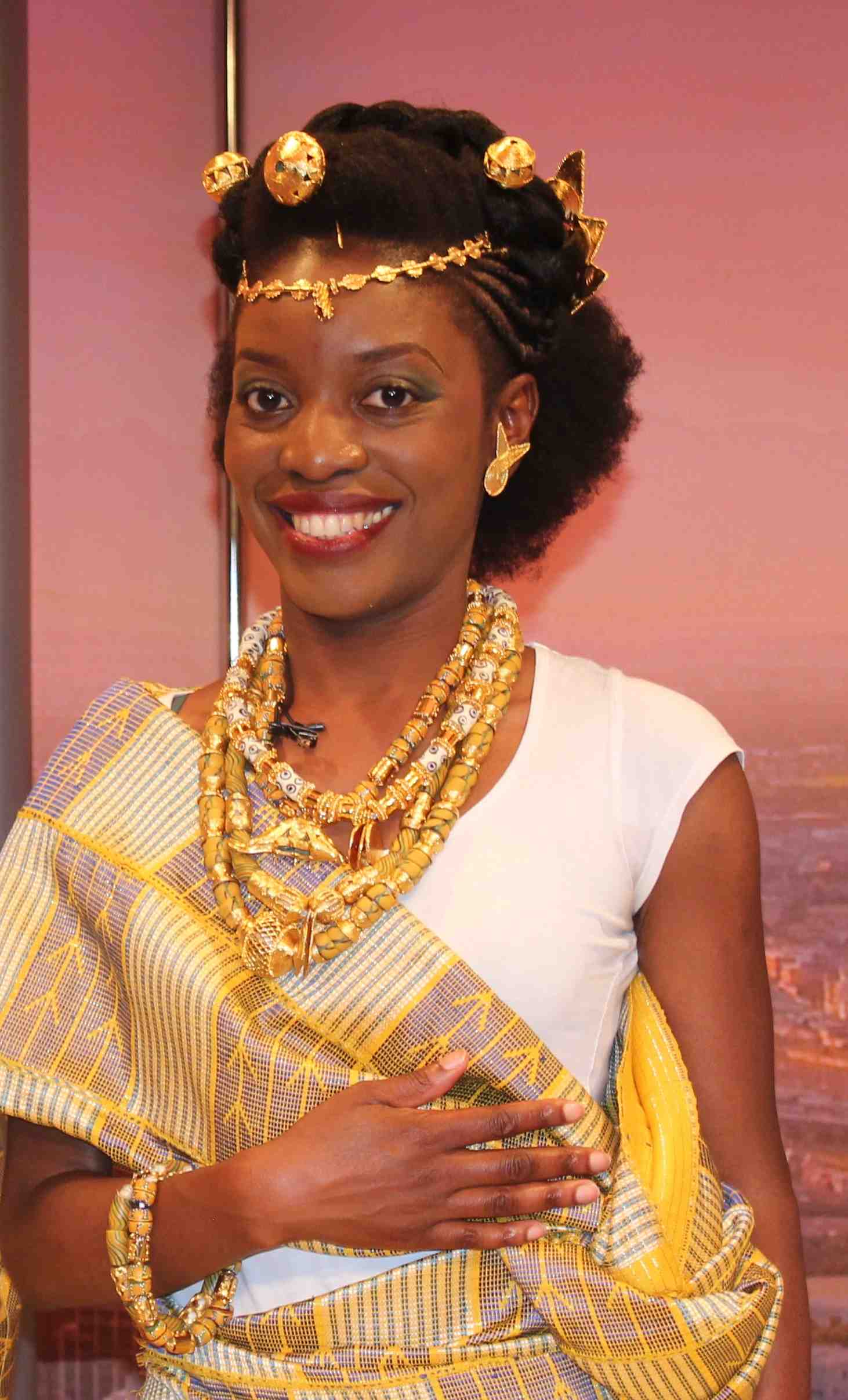 We are in the middle of the wedding season, so let's celebrate it with a traditional wedding outfit.
I invite you to watch my lastest beauty segment "Kitoko's Afrika" in which I talk about an Akan wedding outfit:
This outfit is currently very popular in West Africa and more specifically in Côte d'Ivoire. The reason is simple, it's a majestic outfit, by choosing it the couple imitate the royal court's festivities.
The married couple is wearing a Kita cloth or Kenté as people say in Ghana. The kita is made on a traditional loom. The production technique is to weave the son of cotton or silk between them. After this first stage of weaving, we get long strips that are sewn near each other to get the cloth itself.
Originally the kita is a royal fabric. It was worn by the notables and people of royal lineage at major ceremonies. The kita may be selected according to its colour because it has a meaning.
The bride may dress in a lace top with two pieces of cloth. She can also omit the lace top and tie the cloth at the chest. The bridegroom wears a big cloth around his body and a big gold necklace.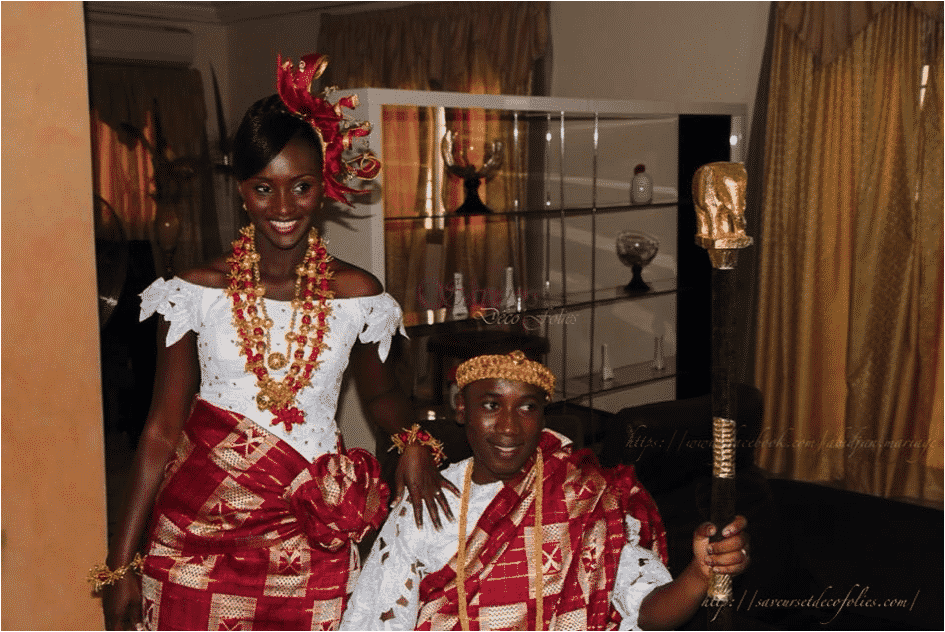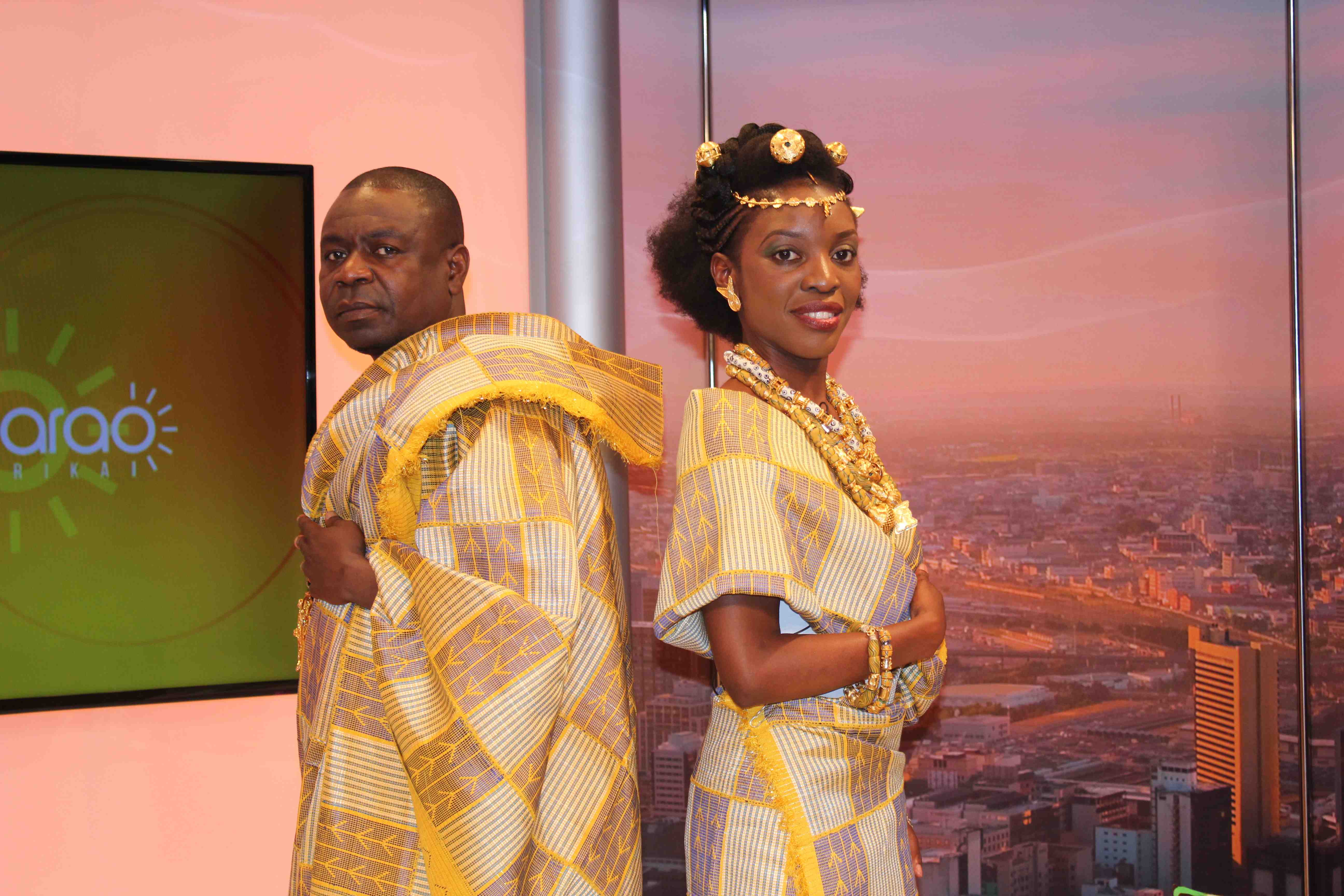 Other married couples can choose to make clothes sewn with kita. It's very trendy right now.
Some try to mix fabrics by adding small pieces of kita in their white wedding dress.
RECREATE THE LOOK:
Jewellery:
jewellery is very bling bling. Here we like jewellery overlay (necklaces and bracelets). Ornaments for the hair are used as well.
The hairstyle: the hair is generally adorned with jewellery.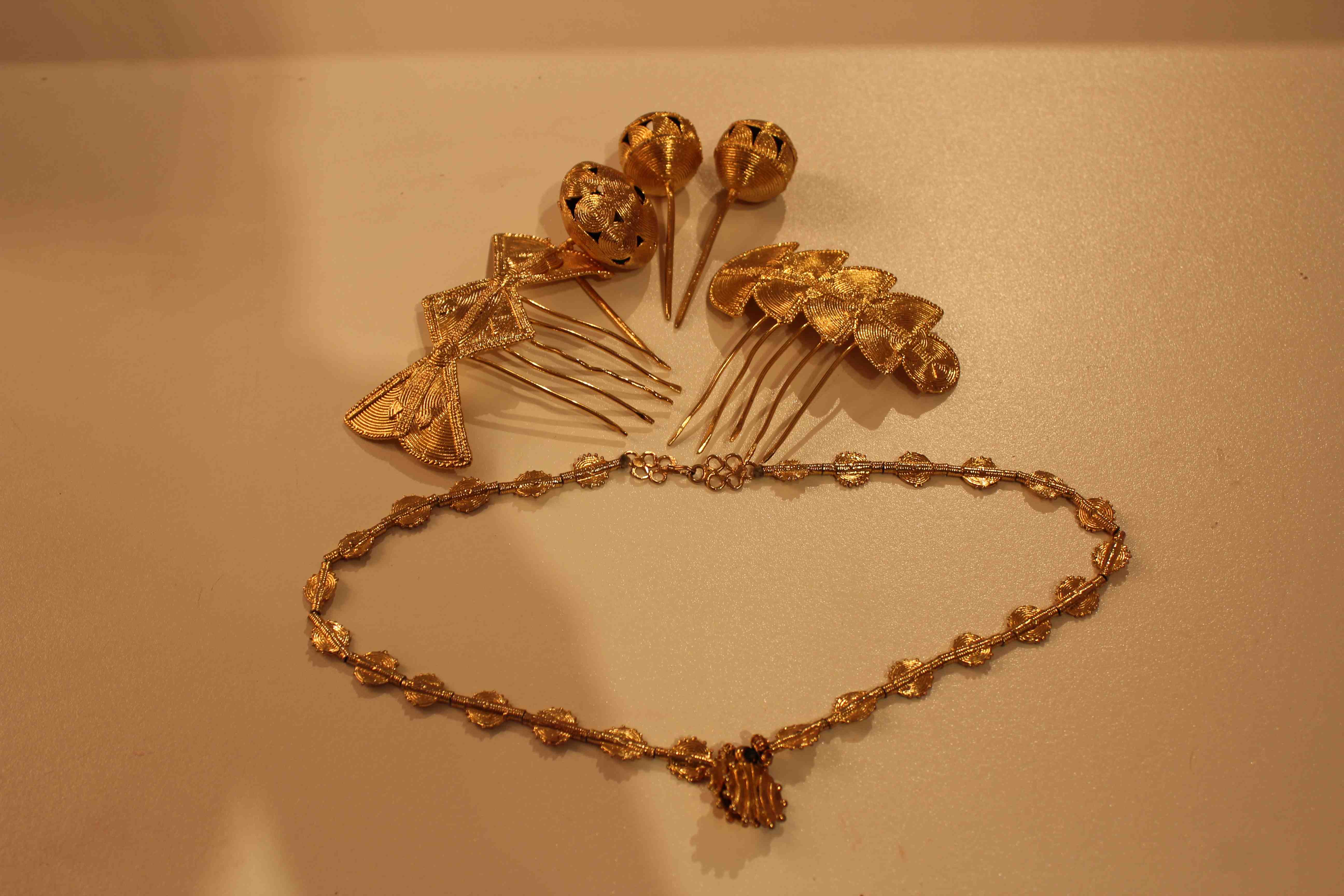 Marie Fadiga, VoxAfrica's hairstylist / makeup artist made flat braids on the side. Then she made a big braid on the top of my head.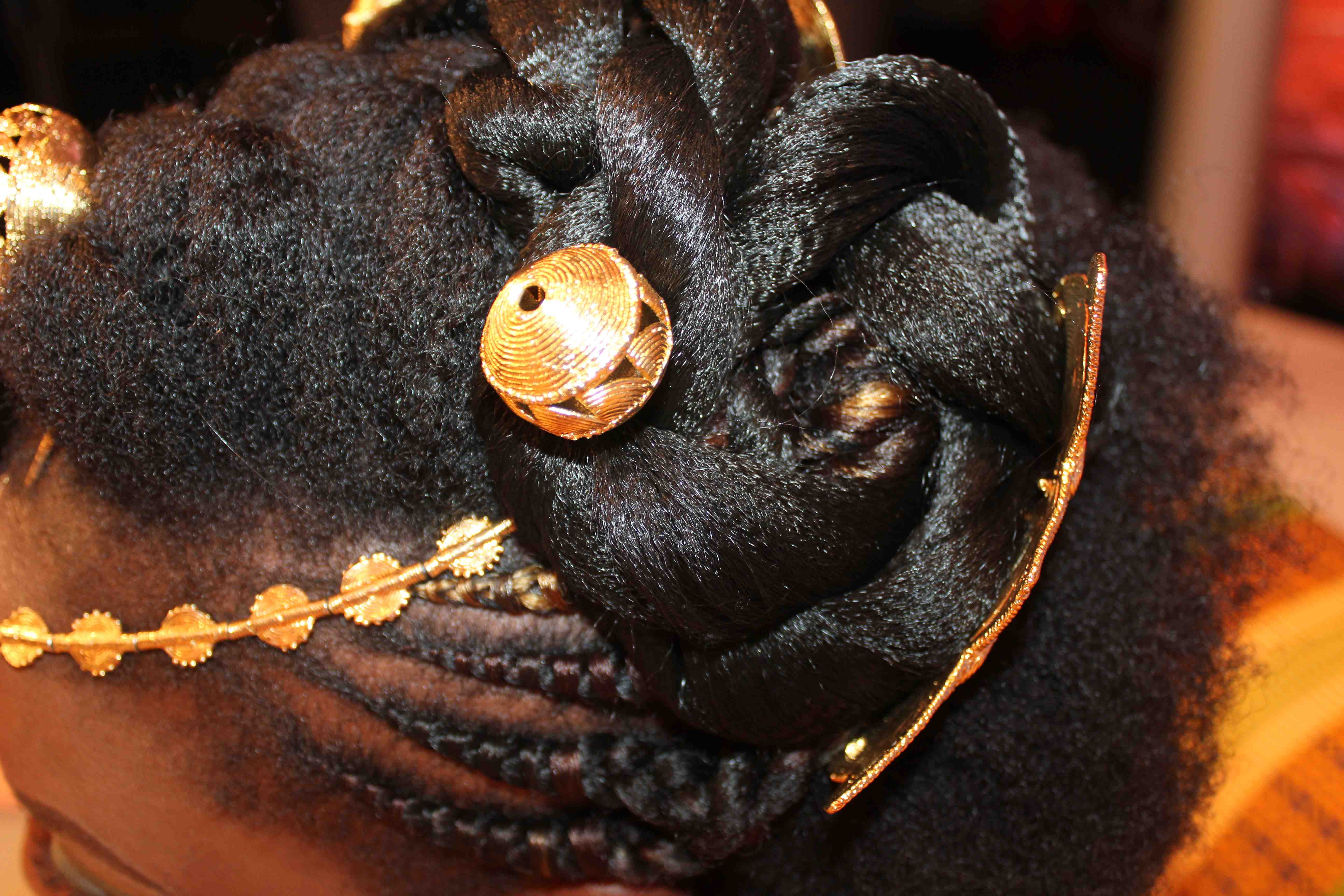 She twisted a big synthetic pièce of hair that she placed behind this braid. Then she left my hair as an afro at the back of my head.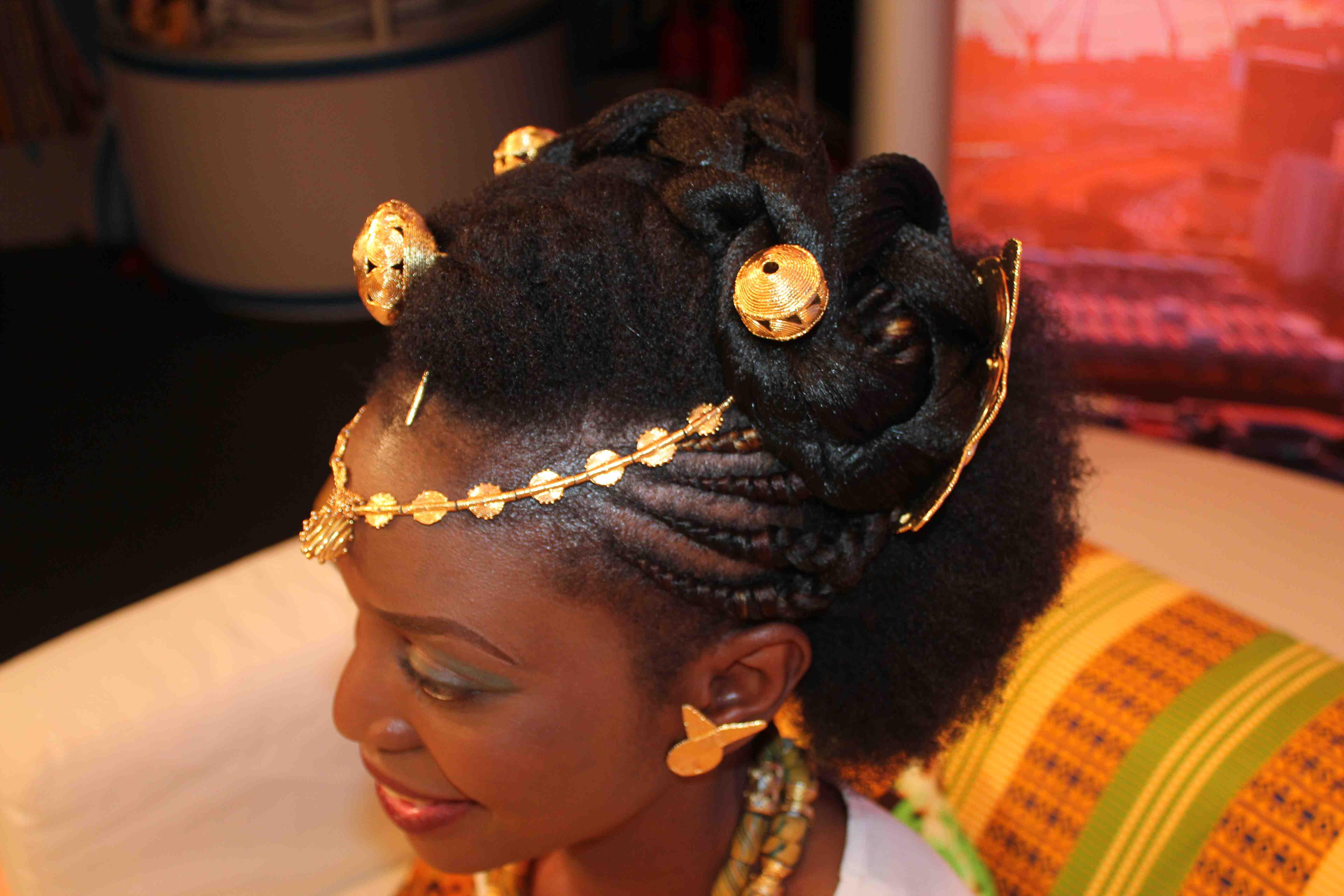 Makeup: In general, we apply kaolin (white clay) in a circle on the shoulders, arms and belly. Here, I was wearing a t-shirt so it was not possible to put it on.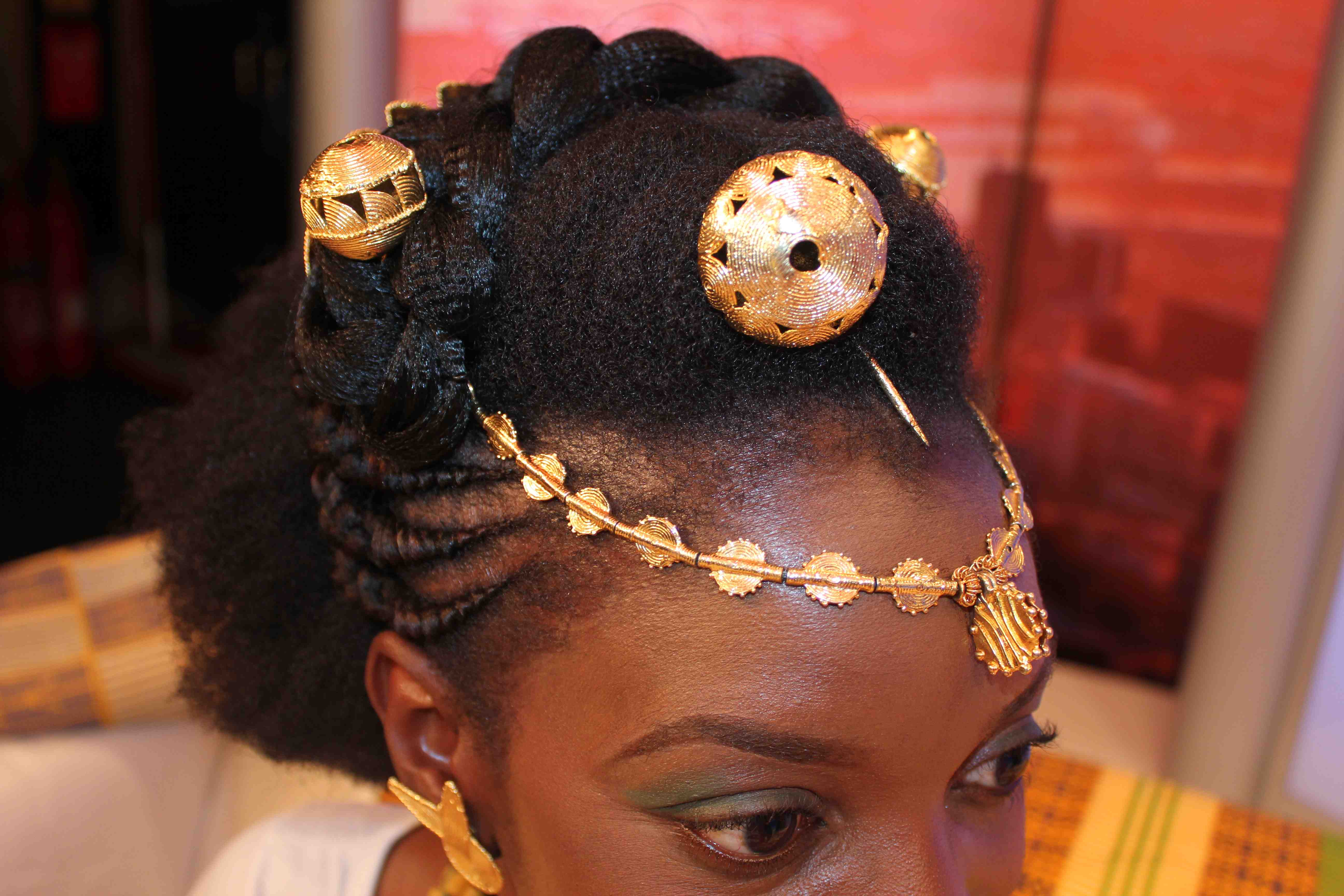 This outfit is beautiful and majestic, but jewellery is very heavy to carry and the kita is very thick and therefore is really hot especially when it is hot. As they say, you must suffer to be beautiful.
A big thank you to Severa Adou for the loan of the cloth and jewellery.