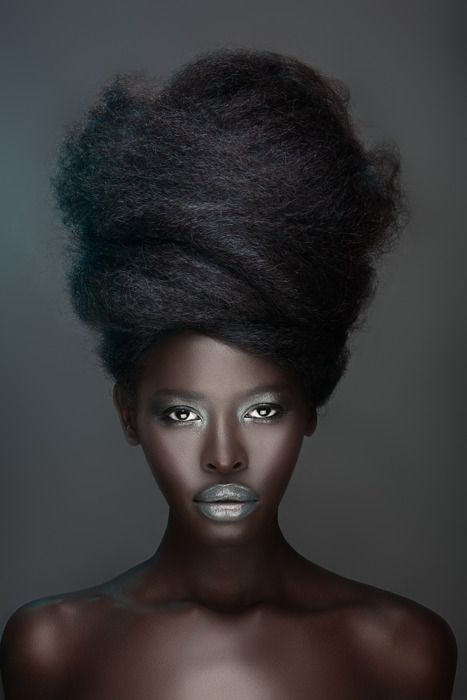 We recently did a Q & A on Twitter with Simone from the website beautiful Pindi, a YouTuber who has acquired expertise of afro hair with professional hairstylists.
Here are her tips to grow afro hair.
There are so many remedies to treat hair loss. But what is the best treatment?
First, you need to identify what type of alopecia you're suffering from. Is it a traction alopecia? is due to stress or chemicals? If you have traction alopecia, do not not to shake or pull the temples. Castor oil is a very good treatment.
First tip, massaging your scalp will activate blood microcirculation. It helps to grow hair. You should know how to retain moisture, moisturize lengths and ends at the maximum. There are methods such as baggy, greenhouse effect, LOC / LCO that will retain moisture in the hair.
Is it true that not washing hair helps them grow?
I am torn on this issue, for me a clean scalp will allow hair to grow well.
The shampoo is not too good, I opted more for cleansers conditionet that wash and detangle smoothly.
Are there hairstyles that make hair grow?
To enable hair to rest and not touch them I would say that protective hairstyles like braids, crochet braidsm wigs are good. Do not forget to moisturize your hair as with a spray.
What are the natural products that make hair grow?
My favorite are castor oil, henna, coconut oil / Emu, ylang ylang ET / rosemary.
Is shea butter good for hair?
Many people think that it can moisturize your hair but it's wrong it nourishes them.
How to protect temples?
It depends but I would say for the evening sleep with a satin or silk scarf.
A hair routine is essential for healthy hair, knowing your hair helps to grow